Services - LCD Services
Driver IC & PCBA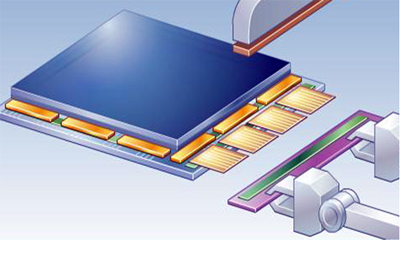 The driver IC & PCBA is a basic component of LCD's. The main function of Driver ICs is to output the needed voltage of the pixels and control the rotate level of liquid crystal.
There are two types of Driver ICs, the Source Driver IC and the Gate Driver IC.
The Source Driver IC manages the information input and has high-frequency and imaging functions.

The Gate Driver IC determines the rotation and speed of liquid crystal. The defects due to Driver IC & PCBA Source and Gate driver IC Defects (Line, Bar, Band, Abnormal Display), Whiteout, Gray Scale Defect, Blackout, Repair action for the above mentioned defects is to replace respective source, Gate Diver IC and Components in the X-board.